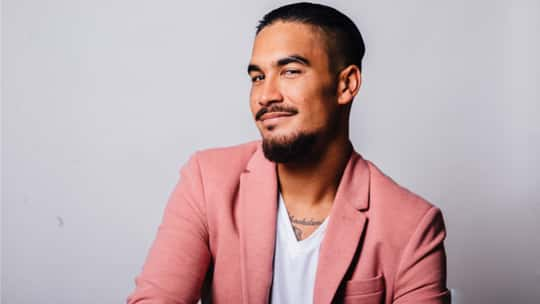 Singer, songwriter and multi-talented instrumentalist, Elijah Sky released his first solo album, "Heart Over Hype," in September 2018. The 28-year-old Hawai'i native has music in his blood: he hails from from a long line of Hawaiian musicians, singers and dancers, including his grandmother, Irmgard Farden Aluli, one of the most beloved figures in Hawaiian popular music history. Prior to embarking upon a solo career in the islands, Elijah lived in Arcata, CA, where he sang with a band called The Dubbadubs for almost four years. The DubbaDubs opened for artists like Black Uhuru, Alborosie and Fortunate Youth, and played at Reggae on The River in 2016. Now back in his home state, he's embarked on a solo career and focusing on a reggae sound distinctive to the islands.
Elijah lives in Kailua with his fiancée, one year old son and newborn twins, whom he credits as another major source of inspiration. "Love conquers all", he says, "and ultimately in these times we need more of it".
Elijah's music is available on iTunes, Spotify, and all digital outlets.
There will be two performances starting at 6:30 PM and again at 9:00 PM. Please refer to the event website for location and ticket information.