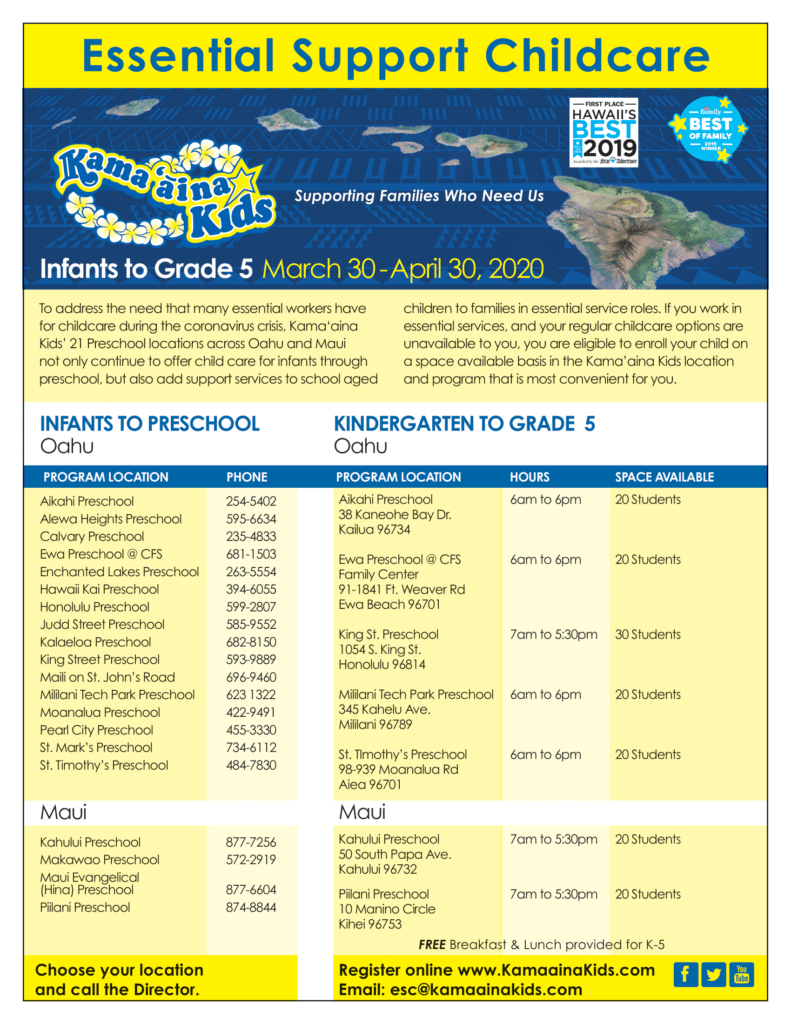 In response to the coronavirus crisis, Kama'aina Kids is offering special programs for the children of essential workers: flexible three-day programs and five-day programs at 21 locations on Oahu and Maui.
In addition to its regular programs for infants to preschool-aged children, Kama'aina Kids is offering support services to school-aged children at seven of its locations. All programs include breakfast, lunch and a snack along with enrichment activities that promote learning, growth, creativity and fun.
To learn more about the programs available for children of essential employees, visit www.kamaainakids.com. To enroll your infant to preschool-aged child, please call the director of your preferred site; school-aged children can be enrolled online.