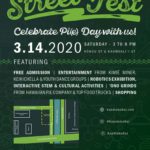 Josh Gad and Luke Evans are expected to star in a Beauty and the Beast prequel TV series to Disney+. Eddy Kitsis and Adam Horowitz, the creators of the ABC series Once Upon a Time, are teaming up with Evans and Gad (who starred as Gaston and LeFou, respectively) in the 2017 live-action remake.
Sources say that the currently untitled series will be a "six-episode musical event," and that composer Alan Menken — who worked on both the original animated feature and the live-action version — should be involved as well. The series is said to take place "well before the events of the film," giving audiences a wider look at the world of the movie.
Kitsis, Horowitz, and Gad will all serve as showrunners and write the scripts, while the three will all executive produce alongside Evans.
Editorial credit: Jaguar PS / Shutterstock.com